With the intent of wider presence in online marketing's stratosphere we have recently extended our concentrated and compelling services to the United States.
Unlike most other online marketing agencies, our links2revenue operating mechanism is HTML based, thus allowing us to function with content filtering software such as "Adblock".
In today's fast-paced and fascinating online marketing industry, we recognize trends on time and enable you to ride the right wave. We enjoy working with over one hundred national and international clients – big and small. It is our strong belief that the best results can only be achieved through specific and sufficient attention to client's individual marketing desires.
We are a team of sharp-minded international individuals with genuine interest in online marketing, building international contacts, and understanding that in the end, success is displayed only through achieved results.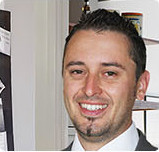 Patrick Volkert
FOUNDER & CEO
Mr. Volkert is a Vienna University Graduate in Economics & Business as well as an active accountant & tax consultant working with numerous compelling clients. Mr. Volkert founded WebCom together with Johannes Hösz in 2010 with an individual focus on specific countries, languages, verticals and product categories. He develops the company's strategic directions and manages the financial circle of the network with the sole intention to maximize client's business success through unique operating characteristics.

About Online Marketing
Online Marketing is a fast-paced and fascinating environment. You've got to recognize trends on time and ride the right wave. Quickly building international contacts is a big plus.
What do you like about your Job
Though growing a business can be challenging, joy is brought to me through successful competition in foreign markets and thriving for the next big thing.
How do you spend your free time
With my children, mountain bike, out in the woods, and of course football.
Languages
German, English
Johannes Hösz
FOUNDER & CTO
Mr. Hösz is a Vienna University of Technology Graduate in Computer Science. He has held significant positions in the IT industry for multiple important companies. He is the great developer of the refined system, thus no TCP-package moves on the server farm without his awareness.

About Online Marketing
Online Marketing is a great opportunity to present specific goods to specific consumer groups, and to measure their reactions and sales performances.
What do you like about your Job
Lack of fixed working hours, staying caught up to date and most importantly, working in a globally connected environment.
How do you spend your free time
Mountain bikes, athletics, movie theaters and acoustic guitars.
Languages
German, English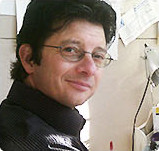 Sergio Vuotto
BUSINESS DEVELOPMENT / SALES
Sergio joined WebCom in 2011 and got an immediate fever for online marketing. The Italian "Dottore" is responsible for product development as well as the affiliate management strategy and implementation. He is also in charge of the Italian and German market division.

About Online Marketing
As companies on the web increase in number and activity, online marketing in general but especially performance-marketing strategies will play an immense role in the future.
What do you like about your job
I appreciate helping publishers in their hard work, the proximity to customers and the wide variety of the activities linked to the role.
How do you spend your free time
After a long day sitting at my desk I do something outdoor. There are beautiful cycling tours all around where I live, especially during the summer season.
Languages
Italian, German, English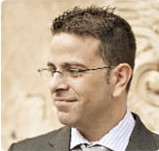 José P. Alfonso
KEY ACCOUNT MANAGER
Not only is José primarily responsible for the Spanish and Latin American market division, but also a great chef of Paella de Marisco. WebCom has repeatedly utilized José's "customer experience" for further development of products and marketing strategies.

About Online Marketing
Online marketing is the sole reason of existence for many of today's web publishers. Without the revenue generated through advertising I could not enjoy vast majority of the websites I use on a daily basis.
What do you like about your job
Through this job I have been fortunate enough to hold conversation with innovative and inspiring individuals who have mastered the art of turning hobbies into fulltime jobs.
How do you spend your free time
I reach far in the horizon. I work on a computer; I am a gourmet chef and a racing cyclist with a passion for sharp objects.
Languages
Spanish, German, English, Russian