How it works
iPhone
1
Keyword
You plan to monetize keywords or product recommendations existing in your blog or website? Our tool converts these references automatically in affiliate-links.

To show you the way it works we linked the keyword "iPhone X" in the box beside with Amazon.com, probably the oldest and one of the most popular affiliate program worldwide.

100% flexibility. You can decide which keywords and partners are integrated on your site or you implement our proposals. We can plan a customized program to meet your needs at the best.

2
Plugin
Our Plugin converts the link into an affiliate-link on your server. User's behavior on the page will not be influenced and all the links are clearly identified as advertising.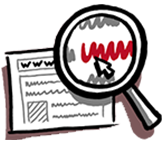 3
Pay per Sale
After clicking an affiliate-link, a purchase or other qualified actions of the user leads to a commission for the publisher within a certain period of time.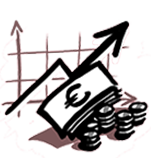 4
Panel
Check daily statistics on your control panel. Payments are made monthly once your credit exceeds 50 EUR of confirmed commissions.